Start your preparations with NATA model papers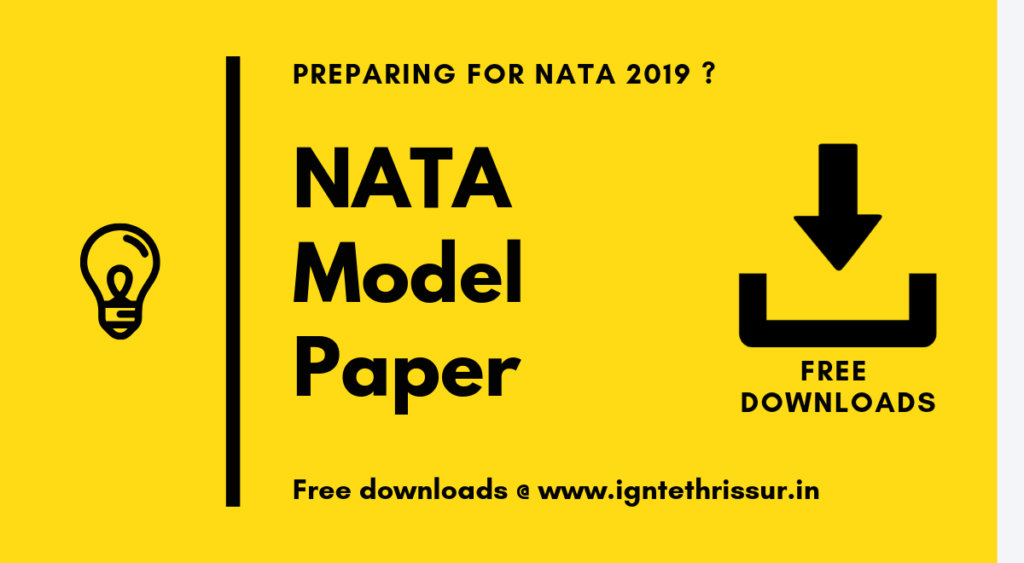 If you are planning for taking NATA exam then this will surely interest you. NATA exam gives you direct entry to pursue a career in architecture.
To apply for NATA exam you need to have 10, +2 qualification. Ignite, NATA coaching centre in Thrissur is presenting before you our online application for assisting you with the preparation for NATA exam. Exam dates are approaching, this is the ideal time you should be active and live.
Your first concern for every exam should be time management. You have to attempt a variety of questions within a time limit. Only practice can make you perfect, but there's a problem.
The solution
The problem the students face is that they don't have enough preparation time because they have joined for NATA coaching right after completing higher secondary exam. However Ignite has a solution for that.
Our solution at Ignite is to provide you with coaching for NATA for those interested 1-year in advance. In simple words, while you are studying your higher secondary course, you will receive the training.
By the time you complete plus two, you will become perfect, prepared and determined to crack NATA easily. Usually training for these students are given on Sunday as they cannot become available on the other days. This is a golden opportunity for students who wish to start their career in Architecture.
You are also availed with model questions with answers. You can freely assess the model questions for Mathematics and Aptitude from our website. 50 important questions for Aptitude and 30 for Mathematics are provided with. Our experienced faculties have sorted the important and frequently asked questions.
A regular mock test will help you with a self-assessment. And you can then concentrate on your weaker sessions. You can make use of mock test series from our online application.
Discover the features of our application
Ignite's NATA app is equipped with some exciting attributes like providing a methodology for the preparation of Aptitude test and Maths. It covers almost every question that can be asked in NATA exam. We have a team of experts who are assigned with the task of frequent updations of questions/answers. To ensure the accuracy of the content, everything is monitored and done with the expert guidance of IIT and CEPT Alumni.
Know more about the App
You can download the app from google play store and get started with immediate sign-up. Create your profile and then you will be availed with a free demo test. It consists of 60 questions. Or you can buy the test series. The available tests are :
*NATA mock test series
*Maths mock test series
*JEE mock test series
*Aptitude test
The number of papers allotted for each test varies and there will be time scheduled for each test. NATA mock test has 2 papers, JEE has 1, Aptitude has 3 test and that of Maths mock test has 21 tests.
After attempting the test you can make an analysis about what all tests you have completed and which test you have been missed. The application is also updated with the latest news regarding the exam including the important dates and changes in the syllabus. You have the facility for marking important topics with the bookmarks head.
You will be also provided with a useful online study material that you can access at any time. The study material may be in the form of a document or a video. And those are prepared by expert faculties of Ignite.
The test paper includes previous year questions, sample questions, and mock test papers. Every question is taken with an efficient ranking over the importance and priority in the syllabus.
Learn with IGNITE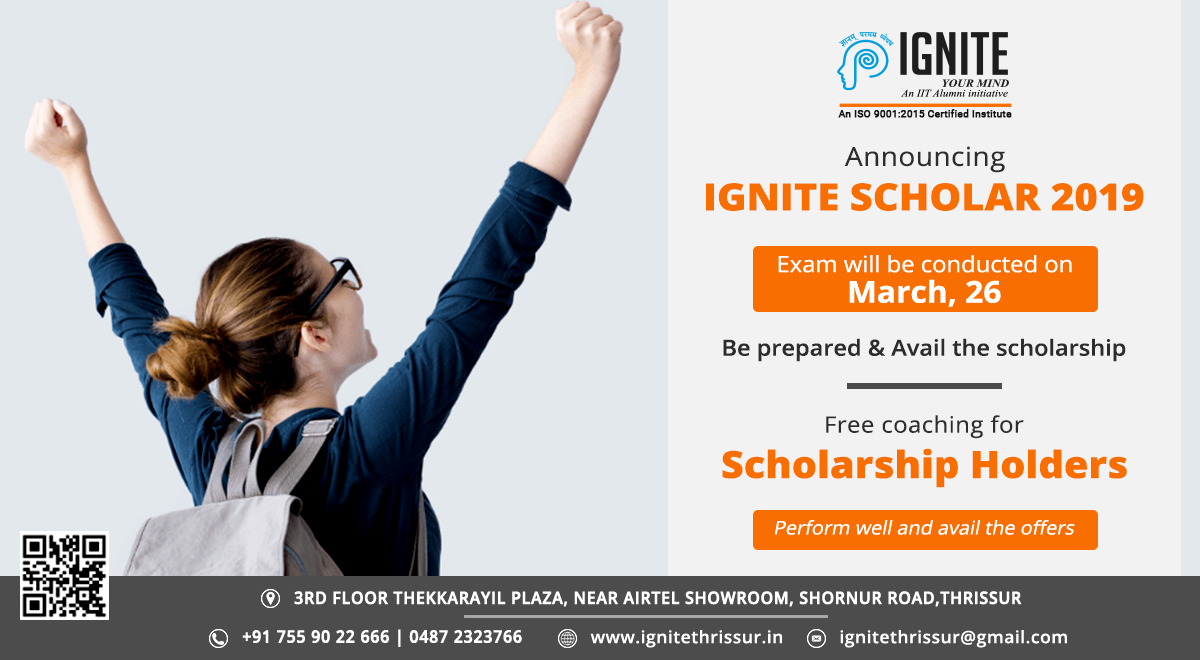 Ignite is a pioneer institute providing coaching in Thrissur. Ours is an initiative by IIT alumni. We provide training for competitive exams for students from schools to postgraduate programs.
Courses we offer are :
1.NATA coaching – We provide exam oriented coaching for NATA. We also have a crash course for the same
2.JEE coaching – We have experienced faculties to ensure you with the success in JEE
3.IEO coaching – We provide classes for Industrial Extension Officer exam
4.Tuition for B.Tech, M.Tech, Diploma, Bcom/Bsc and higher secondary
5.LET coaching
6.Technical PSC coaching – PSC coaching for various designations and departments are being provided with experienced faculties
Tips for preparing for NATA 2019
Prepare with as much as previous question papers available.
Collect NATA models question papers
Frequently attempt the mock test
Start your preparations a long time ahead
Take necessary intervals while studying
Make the most of your potential with a healthy body and mind

Do you think you need help? Feel free to ring us or our app will assist you. Buy the test series only after taking the mock test. You are free to attempt the demo test and if you feel useful then buy the test series as you want.
<>Top Nata Coaching Center Kerala
---