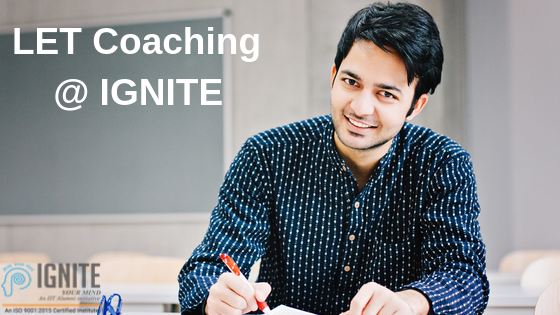 Attention Diploma holders!!
Here is a chance to BE AN ENGINEER IN JUST 3 YEARS!!
Enroll in our LET coaching class today and take the most assured path to being an Engineer!!
B.tech is one of the most popular professional courses in the country. Every year, there are a huge number of students who join the various branches of the B.tech course. But not many aspirants get the chance, but there's good news for you.
If you are having a three-year diploma degree in engineering, then you can join for B.tech course through the lateral entry scheme. For that, Ignite has been providing LET coaching for aspiring students and the classes for new batches starts on November 3rd, 2019.
Want to know the entire details? Keep reading.
Tough competition
Although B.tech is a highly valued course, it may be difficult to grasp for beginners in the initial stages and due to the high rate of competition for admissions, there are many students who don't get the admission. This is why the concept of lateral entry was introduced. If you want to join for B.tech through the lateral entry scheme, then you must have:
✔ 3-year diploma in engineering or equivalent
The purpose of LET is to provide talented and skilled students admission to the second year/third semester of the B.tech course to secure an engineering degree. If you meet the above-mentioned criteria, then with the right coaching from Ignite, one of the best engineering entrance coaching centres in Thrissur, you can clear the test and secure your admission to your favorite B.tech branch.
The Test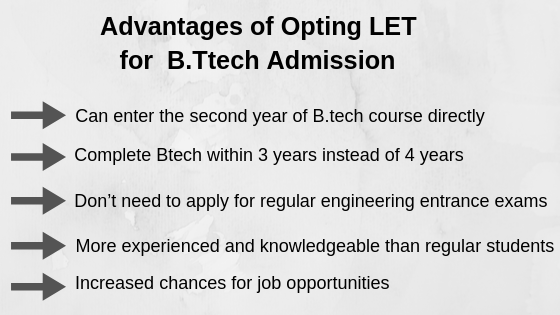 LET, short for Lateral Entry Test is the entrance exam that is conducted for selecting candidates for admission to various B.tech courses. This exam is conducted by the Directorate of Technical Education, Government of Kerala. When you opt for the LET exam for getting Btech admission, you get the following advantages:
Can enter the second year of B.tech course directly

Complete Btech within 3 years instead of 4 years

Don't need to apply for regular engineering entrance exams

More experienced and knowledgeable than regular students

Increased chances for job opportunities
Since the exam is conducted by the DTE, therefore, the syllabus, exam notifications, timetables, etc are published through their website. You must know that educational institutions like IIT's & NIT's don't allow Btech lateral entry, but don't worry as the state government colleges and few private colleges admit students through lateral entry scheme.
Why LET?
The reasons can be many such as financial difficulties, tight competition and more. Whatever the case is, choosing this alternative instead of the regular process is a good choice. Also, in terms of career growth, having a professional certification degree is an advantage.
As mentioned in the above paragraph, the biggest advantage of getting a diploma in engineering/ lateral entry is that you are able to learn more practical skills than theory. Having more practical knowledge is definitely worth your education and it will help in setting up a career.
Getting the coaching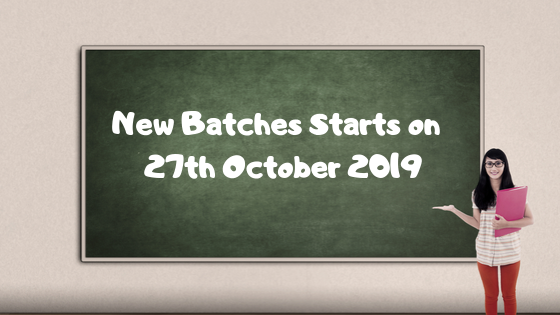 Once you have decided to opt for Btech admission through LET, then you need the right coaching from a well-known institution. When it comes to that, Ignite is the best there is to enroll for LET coaching. Our training sessions and coaching will help you achieve a higher rank in the LET on the very first attempt.
How?
Ignite is considered the best institution for Btech in Thrissur that provides coaching for engineering exams such as NATA coaching, higher secondary tuition, and more. The reasons to choose Ignite are many:
Quality education and training provided

Professionally trained and experienced faculties

The institution is run by IIT Alumni

Entrance oriented coaching

Conduct online mock tests & offline mock tests
There are even more factors that make us different from other institutes. Once you enroll at Ignite for your LET coaching, you will definitely feel the difference. Also, don't forget that the classes for the new batches starts on November 3rd, 2019.
We are ready to provide everything you need to pass the LET with flying colors. The question is, are you ready?
If you are, then come to Ignite today. For more information, visit our website or give us a call.
---