A COMPLETE GUIDE ABOUT IGNITE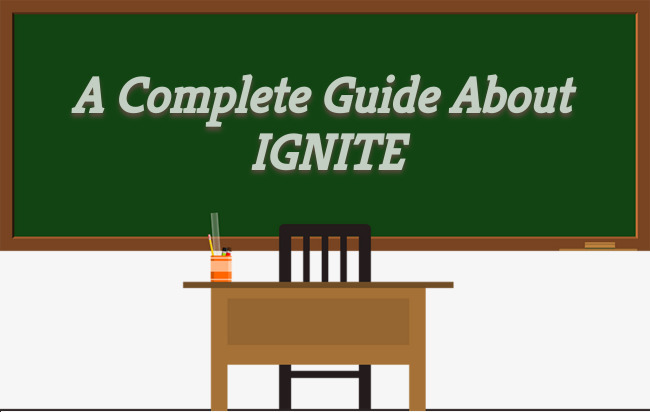 Ignite is one of the top institutions in Kerala by means of complete dedication in conveying quality education. Bestowing rich education to all the teens and youngsters for their bright future is our chief adage. Being an initiative of IIT alumni, Ignite coaching caters every educational need of students from schools to postgraduate programs. We assure a training that will make you excel in your exams. This will help us to recognize the weaker areas of students and concentrate more on it and help them effectively to succeed. We attain 100% success with 25K+ students and 19+ faculties.
Courses Offered At Ignite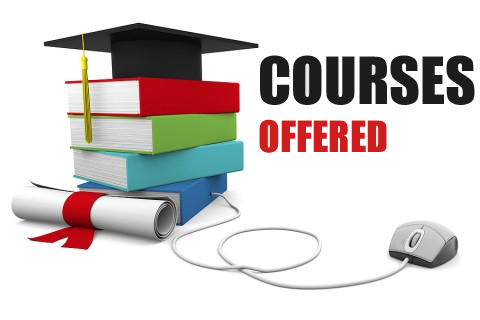 Ignite offers coachings for various sectors like PSC, SSC, LET, NATA, JEE and many more. Providing the complete guidance and study materials Ignite stand ahead of all centres. Now, let us check in detail with the courses in Ignite.
NATA is an aptitude test held to measure the aptitude of the applicant in the field of Architecture study. NATA is the abbreviation of the National Aptitude Test in Architecture. The test estimates the sense of proportion, elegant sensitivity and critical thinking related to the specific field of architecture study.
Ignite is the pathfinder in nata coaching in Thrissur. It is not an easy exam to crack without any preparations. Hard work and dedication is the key step towards success. Drawing test and the aesthetic sensitivity test is the two stages of the test in nata exam. Interactive and productive training sections are provided for each to enjoy their learning. Considering their interest and weaker parts in studies we mold each student for the exam. If you are a candidate with lots of dreams to achieve, then Ignite is the right place you can join.
Sunday batches, repeaters batch, and vacation batches are available for Ignite, Nata coaching at Thrissur.
Tech is an undergraduate degree after the completion of four years. It is a skill-oriented course. Usually, admission to engineering is mainly done through entrance exam. The diploma is the first level of engineering and M.Tech is the high level of engineering. Electrical and electronics engineering, mechanical engineering, and civil engineering are the core of engineering. All other sub-branches are derived from these core branches. Electronics engineering, applied electronics engineering, mechatronics, petrol engineering, marine engineering etc are a few other courses. If you are a skilled engineer then the career scope is indefinite. You can get easily placed in all public as well as private sectors with high salaries.
Engineers and doctors are always the assets of our country. Creative people like engineers will serve the nation to develop and help the citizens to improve the quality of life. B. Tech is a four-year course study where you need to work really hard. Ignite provides regular and online guidance to students doing B.Tech by a trained group of competent professionals for more than a decade to provide you with the best training methodology for you to have excellent results. JEE Arch coaching in Thrissur provides training for students to score the best mark in B.Tech entrance and to pursue well in an engineering career.  Ignite provides coaching for KTU, Anna, Calicut, Kerala, and all other universities for all branches. The major areas of engineering covered in Ignite is:
Mechanical

Electrical

Electronics

Civil

Computer Science

Instrumentation

Applied Electronics

Mechatronics

Engineering Mathematics

Graphics
Higher Secondary Tuition
What after 10th? This is the major problem every student face today. Many will be planning for engineering, MBBS, BDS, degree etc. But for this to happen you need a regular training in their plus two level exam. Only if you crack the plus two level exam in excellent marks, you will be able to crack entrance level exams in high score. For higher studies like engineering, MBBS etc the base is always plus two. Ignite provide a complete course that covers the whole syllabus designed by NCERT board and state board plus two. Classes are provided by expert CBSE teachers with an interactive online tutorial platform called Vedantu. Special tuition is provided for subjects like:
Maths

Physics

Biology

Computer Science

Chemistry
Technical PSC Coaching
We are one of the best PSC coaching centre in Thrissur with an impressive success rate. Psc exams are held to recruit government employees on the basis of their examination scores. IGNITE also inducts the Kpsc ieo coaching classes in Kerala for interested candidates. PSC and SSC exams are one of the toughest exams to crack within the cut off mark. Ignite, the best coaching centre for Kerala PSC guarantees you the best coaching and ensure the candidate has all the knowledge and confidence to pass the exam.
LET Coaching
Lateral Entry Test is done for Diploma holders to seek admission for B.Tech. A candidate after diploma can attend LET exam to join B.Tech directly to the second year because All India Council for Technical Education weighs diploma equivalent to the first year of B.Tech degree. Diploma tuition in Thrissur offers excellent training in almost all branches of Engineering. Over these years we have excellent results in LET to showcase our quality education.
To deliver the finest teaching for your LET we have a team comprising of highly skilled and experienced technical and non-technical experts. Incorporating easy techniques, timely completion of syllabus, the most promising and unique method of teaching Ignite monitor each student in the individual. All topics for the exam will be covered by the month December undergoing more than 40 examinations. Every week the results of the examination will be published on the website.
Diploma Tuition
Diploma is the basic level of engineering. It is a three-year course. Through theoretical and practical knowledge of your subjects, Ignite gets you updated with the latest technologies and its scopes. Not only training to excel in exams but also a student is given training about its career scope and importance.
M.Tech Tuition
If you are worried about seminars, projects, assignments, exams of M.Tech course then don't worry. Ignite is the perfect solution for all your fears. Simplify your learning with Ignite. With interactive classes. We build no barriers to dispel your doubts. Professional and experienced faculties are always there to help you.  
B.Sc/B.Com Tuition
We ate Ignite offer top-notch training in degree level courses and aids you to lead a strong passion to your degree throughout. Our B.Com/B.Sc courses are professionally managed and well organized to help students gain quality learning experience. We are rich in brilliant professional faculties to purvey our student's hunt for their favourite subject.
Subjects that Ignite provide tuition:
Special Maths

Accountancy

QT & QR

Computer Science

Management

Statistics

Electronics
Why to choose ignite?
Our students have excellent results

Continuous evaluation and assistance for students.

Exam oriented classes for every batch by experienced faculties.

Fee concession is given for deserving students.

Parents can update the performance level of their kid from the class teacher or website or from the office computer.

Students are free to ask doubts at any time.

Students are provided with a bulk set of question papers.

The wide range of professionals to train the candidates.

Priceless  exam tips.

Regular mock test is provided.

Ours is highly exam-oriented training classes.

The study materials are prepared by the Alumni of IIT and CEPT
Services Other Than Academics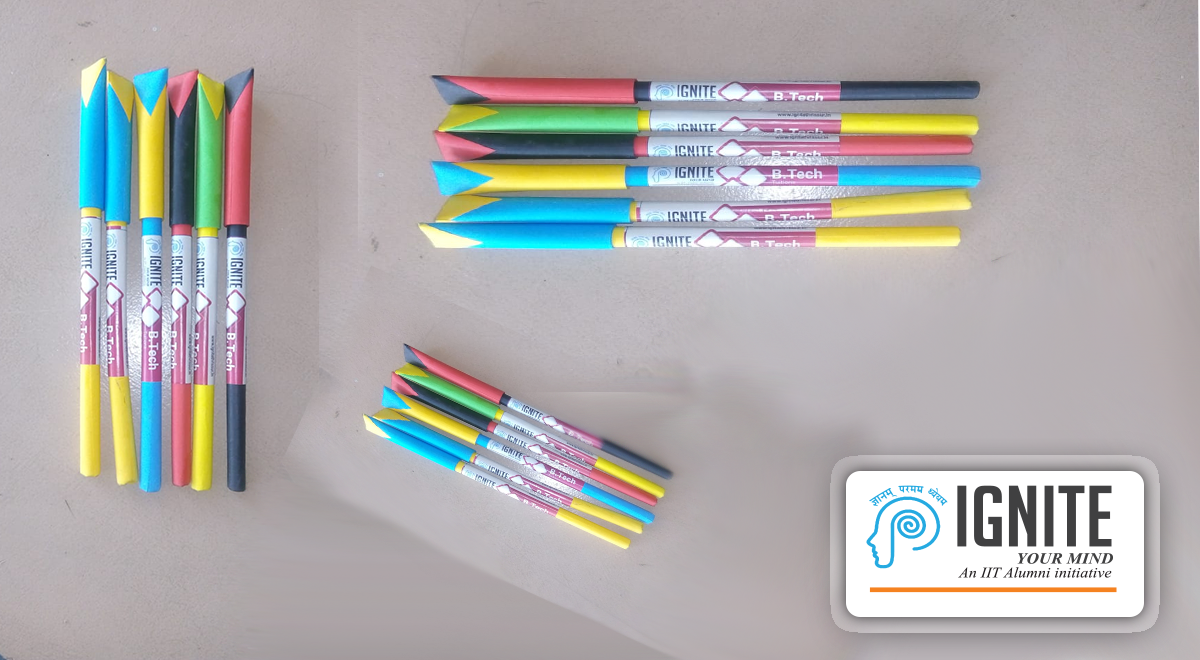 A few months before Kerala went through the toughest situation. A flood taken place in the month of August 2018 had completely takeaway Kerala. Many people lost their home, their property etc. they were forced to shift to nearby camps and to start a new life. At this tough time IGNITE stand with those needy people. We contribute a sum into the fund of rehabilitation process to construct a house. Another thing is that, we strongly encourage the usage of eco-friendly products and be the part of conserving our mother land. We engaged in using paper pen. This paper pen is bought from differently abled students and support them in every sense.
<>IGNITE
---