JEE Preparation: 15 Tips To Get You Started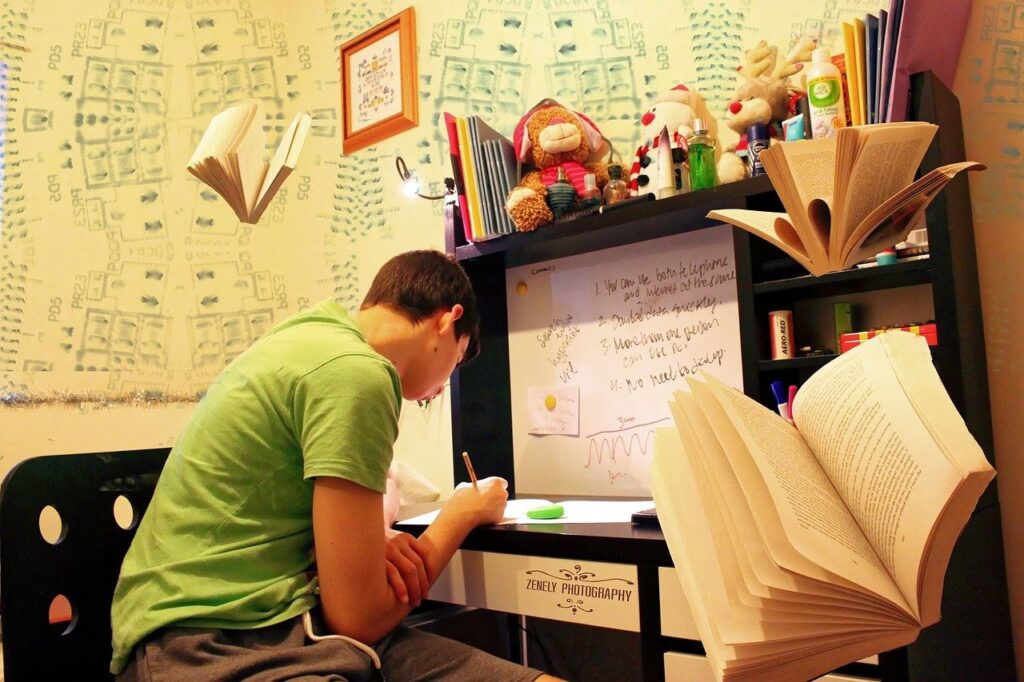 Cracking the NATA-JEE PAPER-2 exam is a dream come true for many. This is the golden gateway to several of the prestigious NITs and IITs in the country.
Preparing for this exam requires a well-defined study plan. The right kind of NATA-JEE preparation is a perfect blend of good study materials, quality mock tests, devoting an adequate amount of hours for study, and excellent quality coaching.
Exam stress can be pretty daunting for anyone, especially in the case of JEE mains, where lakhs of students from all over the country compete for a limited number of seats.
When is the JEE Mains scheduled in 2021?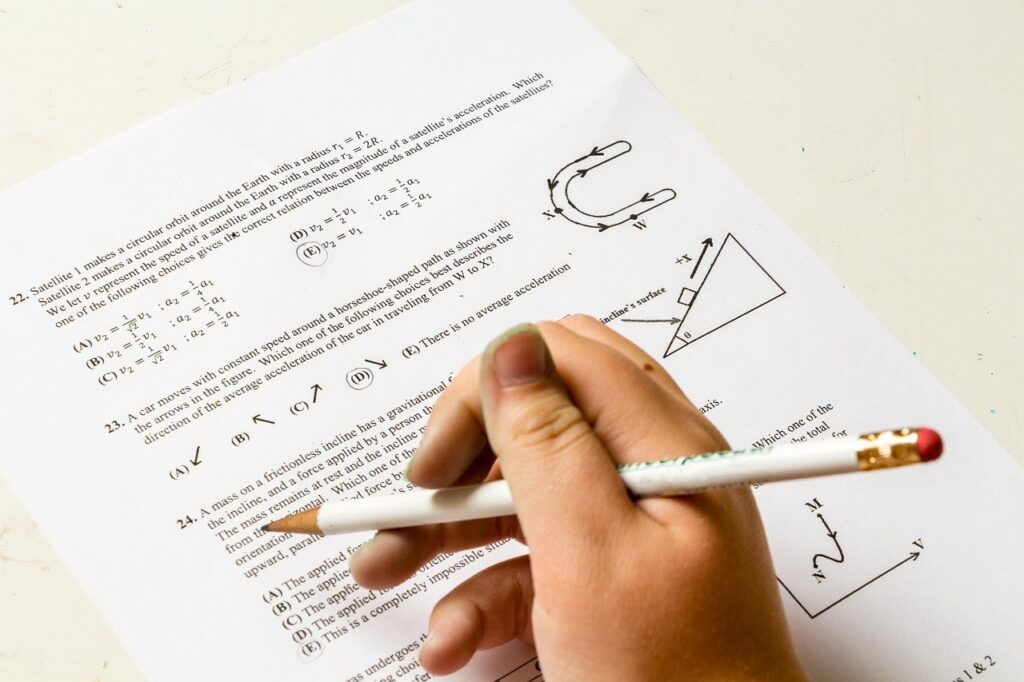 The JEE main exam for architecture will be conducted by the NTA(National Testing Agency) in two sessions. The first session is expected to be in February, and the last session will be held in May.
The majority of students will be willing to take the exam, and the best of the two scores will be considered for the final admission. If you are planning to prepare for JEE 2021, you should start preparing now. After completing the main syllabus, more attention should be given to practising the previous year's papers.
In 2021 the JEE mains will be conducted four times. The first session will be conducted in February, the second in March, the third in April & the fourth in May.
Top 15 tips to prepare for NATA-JEE mains
Tackling the JEE Mains is not an easy task. With several lakh applicants out there, securing a good rank requires months or years of preparation and hard work.
Several aspirants start their preparations at least a year ahead, while others start a few months before the exam date.
To prepare for JEE, it is important that you need to know the exam inside out. If you appear for the first time, you need to understand a huge difference between JEE Advanced paper and JEE mains.
While the JEE Main paper is quite easy to crack, the JEE advanced paper is tough even for smart students.
The questions are designed with the right kind of complexity to test the depth of understanding of every concept you have studied in Math, Physics, and Chemistry.
While there are no hard and fast rules for a perfect study plan, if you are someone who is trying to race with time, we have a set of tips to help you prepare for the exam.
Here are some handy tips to get you started for JEE mains and advanced exam preparation.
1. Use the right books
You should use the right kind of books that positively impacts your preparation. Although it is highly recommended that you follow NCERT books, several great books can help you reinforce your concepts on important topics relating to the exam.
2. Invest a minimum of 8 hours and have a balanced routine
The good thing about JEE is that it has only three subjects. So if you're pretty serious about preparations, have a well-maintained timetable for your daily studies and follow accordingly.
For last-minute preparation, study at least 8 hours in a day if you are serious about cracking the exam.
It is preferable to wake up early in the morning and study instead of burning the midnight oil. Make use of the last seven days for revising the necessary charts and equations, the last three days before the exam for light revisions, and relaxing to avoid unnecessary anxiety.
3. Cut loose from social media
Many of you might not realize that a lot of time is wasted on social media platforms such as Facebook, Instagram, Whatsapp & Twitter.
If you have set your eyes on an elite IIT or NIT, it is better to avoid any distractions and focus on your studies to secure a top rank in the exam.
Just keep in mind that you can use your social media anytime, but you will have to wait for an entire year for the entrance exam.
4. Regularly accept your coaching classes
Make sure that you are punctual and regular in attending your coaching classes. Try to utilize this opportunity to clear any doubts you have by discussing them with your batch mates and teachers.
If you cannot clear your doubts, you could meet your faculty personally in their office to clear any remaining doubts.
Do keep in mind that you should not be ashamed to ask any doubt as you have invested a lot of money for your coaching.
5. Do not refer to too many study materials
This is a mistake made by most of the students. While you are preparing for your exams, stick to one or two books only.
Like the old saying, "too many cooks spoil the broth," using multiple books from different authors adds to the confusion and creates a mismatch of ideas.
If you are rushing through your last-minute preparation, never refer to too many books as it is a criminal waste of time when you are trying hard to make every minute productive.
6. Prepare short notes from chapters
Often many students ignore the importance of revision. While you are studying, prepare short notes of every topic in a separate notebook.
You can refer to this on the day before your exam and whenever you feel the need. This will not only help to refresh your memory but also to reinforce the concepts deep in your mind.
7. Study all the topics on the same day
After you have attended a class on a particular topic, it is wise to revise it on the same day.
This helps you retain the memory of what was taught in the class and avoid any backlogs that are counterproductive to your preparation.
8. Understand the concept behind every topic
If you have reviewed the last few years' JEE question paper, you will know that the questions are focussed on topics that many of you tend to ignore.
To answer such questions, you need to have a thorough understanding of the theoretical concepts. Make sure that you read and understand theories related to each topic without skipping any.
9. Solve the question paper in the right way
While you are solving the question paper, have a glance, and pick out the easy ones. Solving this in the first 10 minutes will help you to have a boost of confidence.
Make sure that you won't devote more than 5 minutes to any questions.
Before answering the question, try to revise your calculation. If you are not confident about the answer, mark it to review it later, and move on to the next question.
10. Never procrastinate if you are unable to solve
If you are unable to solve a specific group of questions, don't feel depressed. You are not the first one who goes through this phase.
Every applicant goes through this phase at some point of time or the other. In a stage like this, self-motivation is the key to success.
Motivate yourself to thoroughly revise the theoretical portion one more time and try to solve the problem one by one.
If you follow this method, you will find that eventually, your scores and performance improve.
11. Practise solving mock tests
Testing yourself is an effective way to expand your knowledge and improve your ability to recall the information.
Studies have shown that students who did practice tests after revision performed better in exams than those who didn't.
Sometimes exam pressure can do funny things to students. Sometimes excess anxiety during the exam can result in poor performance.
Mock tests help to train the students to calm their nerves and concentrate better while doing the test.
Doing mock tests helps them to identify the areas where they need improvement. Feedbacks from the mock tests pave the way for further improvement and learning.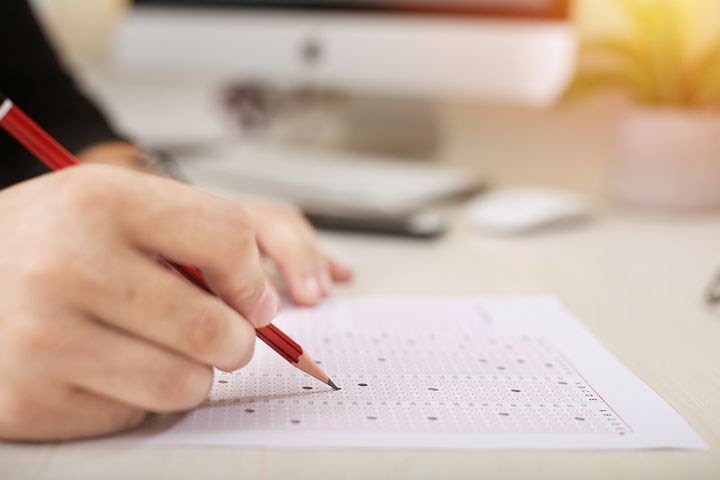 12. Be careful while solving questions with multiple answers
Multiple-choice options can always be tricky. The options look so similar that sometimes it can mislead even the brightest of students.
One wrong answer and you lose two marks from your overall score. The elimination method should only be used as a last resort as this method can often fail with options having very similar answers.
13. Find the reason for your low score
If you are getting a low score in your mock tests, find out the actual reason behind it. Reasons can vary, such as:
Silly mistakes
Not reading the question properly
Lack of knowledge of the question
Messed up calculation etc.
14. Solve previous question papers
While giving mock tests, it is important to practice solving the previous year's question papers.
As you practice by solving previous year's question papers, you will get familiar with the exam pattern, duration of exam, and the type of questions asked.
15. Partner with a good coaching institute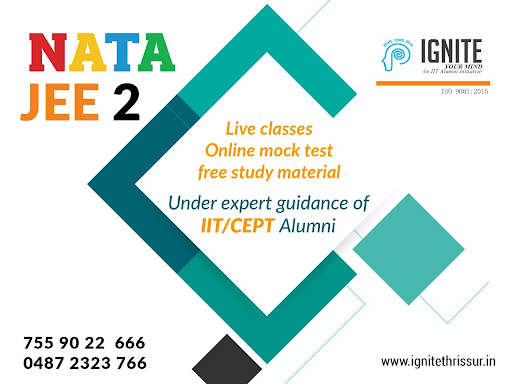 Choosing a good coaching institute for JEE exam preparation is the key to success.
After all, the competition is between lakhs of students.
The National Aptitude Test in Architecture (NATA) test's candidate's aptitude in the sense of proportion, observation and drawing skills, critical thinking ability, aesthetic understanding, etc.
The aspiring candidate should practice sketching and drawing a lot as creativity is one of the critical factors to be evaluated in the architecture exam.
At IGNITE, we carefully guide the students to prepare for the JEE-NATA 2021 exam well.
When choosing a reputed coaching institute, ensure the following:
The institute should have teaching faculties equipped with years of experience.
Provides online coaching classes considering the current pandemic times
Provide you with proper study materials and multiple mock tests (online too)
Has an excellent track record.
Has an affordable fee structure.
Final Words
Preparing for JEE is not an easy task. You will be competing against several lakh candidates from all over the country.
It requires steady hard work and determination to crack the exam. This article has given some tips to prepare and achieve great success in the JEE mains.
At IGNITE, we successfully train our students to ensure that they are equipped to bag the top ranks.
During this present COVID-19 pandemic crisis, we have come up with unique online coaching solutions for our students.
Join our December vacation batch for NATA Jee paper-2. With over 42 days of recorded classes and ten days of live classes from experienced faculty, this is the best opportunity to train yourself for the JEE mains sitting in the comfort of your homes.
Our students have consistently made us proud for several years by securing more top slots than any other coaching institute in Kerala.
Visit our site to check out our fee structure for online classes and the excellent past records held by our students.
Our results speak for us!

---