Adventitious Revaluation Results of NATA-2018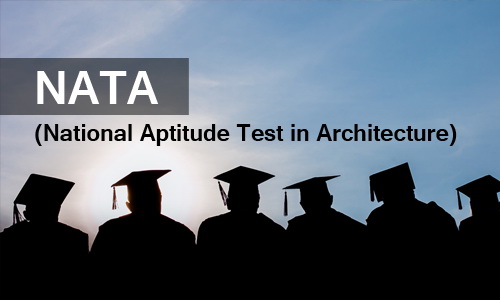 Ignite is one of the distinguished coaching centers in Thrissur. We never go for better, we only choose the best for our students. With the help of a set of experienced teachers, we make sure that each and every student is getting benefited. Our world is in the hands of future generations, we always make sure that we provide quality education and guide them in the right way. Our experience in this sector made us the best institute for Nata coaching center in Thrissur. Ignite, being an initiative of IIT alumni serve students from higher secondary to postgraduate programs. Our unique teaching method made us the best center for Nata coaching. Our teaching modus operandi helps to harvest the best results for all ignite courses.
What made confusion in results..?
2018 NATA results were a little bit shocking. This year NATA results were to be declared on June 4 but it took a pause the day result arrived. As the whole journey NATA coaching is mainly based on theory, until now everyone was unaware of drawing results. But this year problems and confusion arose for both students and the checking committee because drawing test was on paper and answered questions were given a tick mark on the computer screen. This method may have lead to confusion in NATA scores. This lead to a protest for a recheck of results.
NATA 2018: Candidates avow unexpectedly low marks in drawings
When the Council of Architecture published results on June 6, several students cried injustice. The results were published as same as earlier without re-evaluating. The examinees promised to re-evaluate the marks after protests, but nothing happened. The marks on drawings remain the same as before. Marks for aptitude test were corrected by COA, but no re-evaluation was done for drawing paper. Multitudinous efficient and brilliant students have got hanged because of these results. From a total of 44265 students appeared, 30560 candidates have qualified for the exam. Moreover, many candidates had stepped out with good marks from Nata coaching in Thrissur.
How Ignite can help in making a better NATA result..?
NATA measures the aptitude of the applicant in the field of Architecture. Due to the lack of preparation and good training many students who cleared NATA couldn't score good marks. Nata Entrance in Thrissur assures the best training that you ever get. We have prominent trainers to cover all syllabus of NATA that is, general aptitude, mathematics, drawing section and also to score marks beyond cut off. Other than syllabus time management is an important feature of online exams. NATA is basically held for a duration of 3 hours. Nata tuition at Thrissur trains how to finish exam within a specific time period. Ignite also initiates to make a candidate aware of negative marks. Every year Ignite donates gemstones to the world in every field. Ignite is one of the top entrance coaching centers in Thrissur district. So if you are planning for a NATA exam, undoubtedly Ignite is the best option.
<>coaching centers in thrissur
---