What our NATA/JEE 2018 Result Speaks..?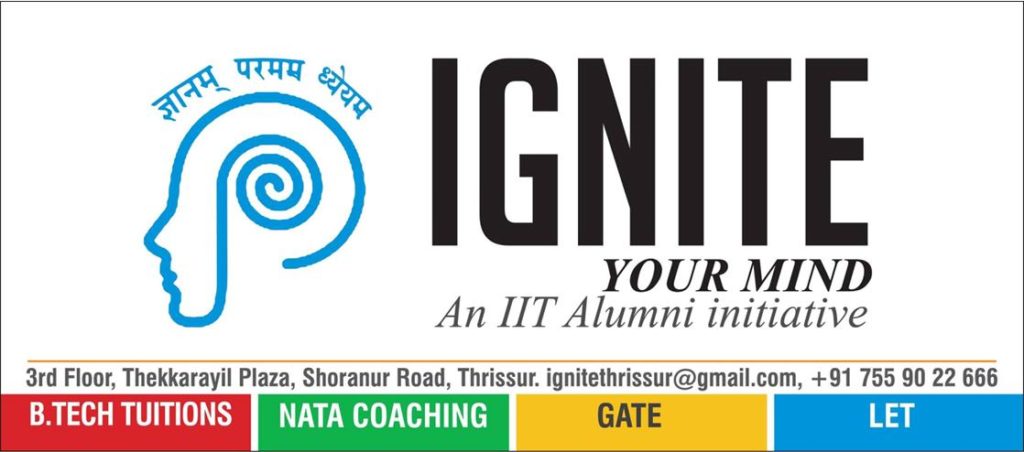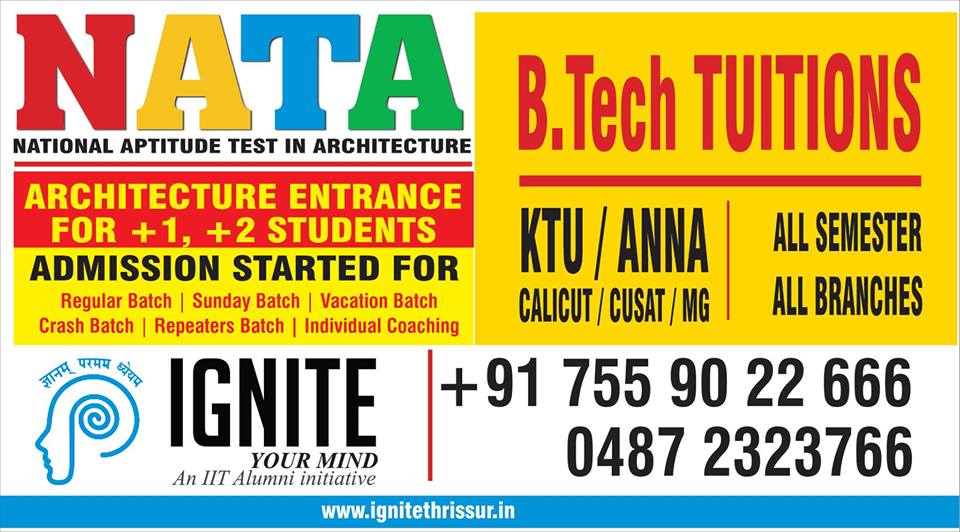 Ignite is a well established institution that is dedicated in imparting quality education for the young generation. Our motto is to bring up talented, passionate students out to the world for a brighter future. We are equipped with everything that are required to mould our students perfectly for their career. Through years of hard work and its excellent results, Ignite has climbed the peak and has become the best NATA coaching centre in Thrissur.  More than teaching, we support our students to reach their goal. Every student of our institution is valuable, the precious stone that we modify into sparkling gems. None of them goes unnoticed or lay behind in this competitive world. We are casting them into leaders to be followed, not the common people those follow. Ignite was an initiative of IIT alumni and is managed by IITians and CEPT. This is a multidisciplinary institution where we serve students from higher secondary to post graduate programs. We have splendid results every year in all competitive exams like JEE,NATA,PSC, SSC, etc and Ignite has now become one of the top centre for NATA coaching. It is our teaching methodology that makes us unique in the field and reap us good results for all the courses we offer.
This wouldn't happen without those super heroes..
We are rich in experienced professional experts who are committed in delivering high quality JEE Arch coaching in Kerala for all those aspirants in B.Arch. They are carefully picked from the industry and top-notch institutions to give away the best possible training for our students. Our faculties are capable of developing passion for the subject rather than forcing them to study for the result. Of course, we offer result oriented coaching but not the ordinary way. Ignite teachers know well how to inspire each of the student in concentrating on their goals and help them reach their destination. This is how Ignite has become the best NATA/ JEE Arch coaching in Thrissur. They love their students, they are more like friends sometimes, understands every student and their weaker parts to improve effectively.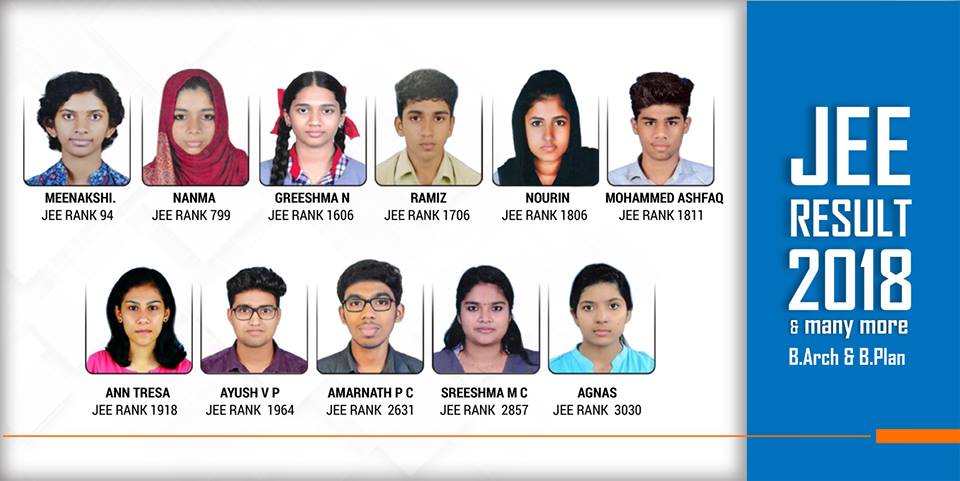 Features that drive us to the success..
Carefully Designed Training Methodology
Every year NATA/JEE course design is revised and recreated by experienced IITians researching current scenarios of the exam and its patterns. Also, this shaping is dependent on each and every student of the class, effective teaching is targeted to draw in better results. This is why Ignite is famed as the best coaching for NATA. The methodology is selected in such a way that every student gets thorough knowledge of what they learn and also makes sure that the coaching do not get bored. Every element of our teaching methodology make the subject and syllabus interesting. So we have no fake fevers or stomach ache leaves from our students. They are always happy to attend our classes, this is what our students tell us when they leave our institution.
This is one of the main reason for our success ratio. We provide individual attention for all our students, not just the smarter one's or the first benchers. Every student is focused to get listed in the top ranks of NATA/JEE exam. Because we know very well that all students are not the same, some would need an extra pat at the back. We never deny this for our students, because every student is valuable for us. So, every year lot of students reach Ignite in search of best architecture coaching classes in Thrissur.
Limited seats for every batch
We do not fill in more than 22 students in a batch. It is not possible for a single teacher to reach 40 or 50 students and help them with their studies. This institution is not just a business, but a service for all those students who dream big of their career. We matter results, rather than money. This is a very strong policy of ignite that do not chance on any circumstances. This is how we give individual attention for all our students.
Flip through Our Results this year..
1. Meenakshi
   JEE Rank: 94
2. Nanma
   JEE Rank: 799
3. Ramiz
   JEE Rank: 1706
4. Nourin
   JEE Rank: 1805
5. Mohammad Ashfaq
   JEE Rank: 1811

6. Tresa
  JEE Rank: 1918
7. Ayush V.P
  JEE Rank: 1964
8. Amarnath
  JEE Rank: 2631
9. Sreeshma M.C
  JEE Rank: 2857
10. Agnus
JEE Rank: 3030
<> NATA coaching centre in Thrissur
---