B.Arch entrance coaching with dual benefits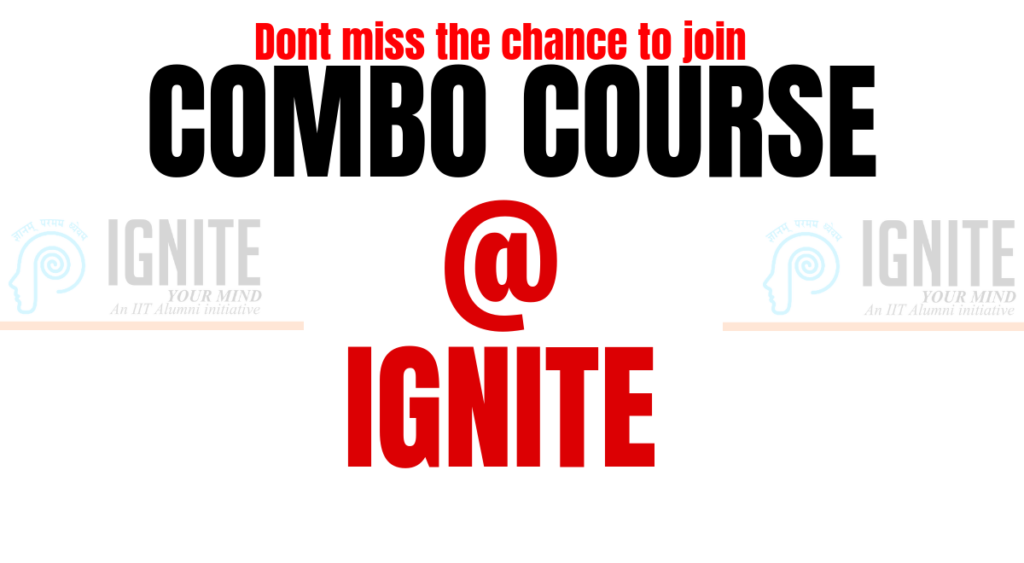 IGNITE – NATA Coaching centre in Thrissur providing combo courses..Let's see..
Hey, budding professionals!
How your studies are going?
Ignite, your partner in learning is here before you to share you with some ideas for effective learning.
First of all, we have a cliche question for you.
Decided upon what to do after plus two?
Don't worry, we don't want to make you in trouble.
Many of you may have a plan to pursue a professional degree. But, what will be your ideal career?
Any idea?
In the last blog, we have discussed the demand for architects in India. The topic was 'Importance of getting seats in reputed architecture colleges'.(also you can go through NATA Colleges) Hope you all have got an idea about the career prospects in architecture. Go through our last blog to know more.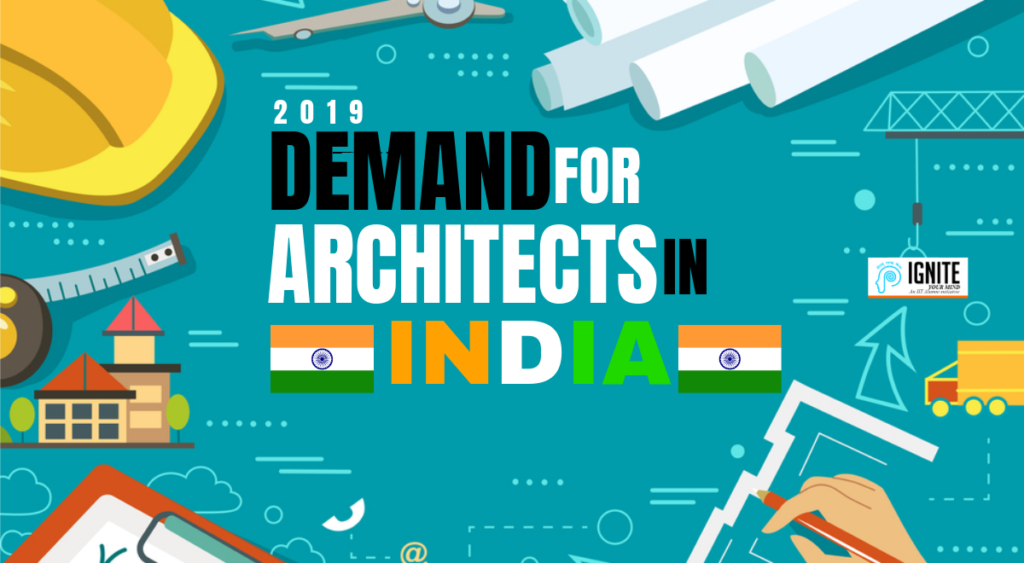 We know that even then you may have difficulty in choosing an ideal career.
A warm welcome to Ignite. We have a team of professionals to guide and assist you with the same.
How to pursue a career in architecture?
Are you an architecture lover and do you wish to study the process of planning, designing, and constructing? Do they excite you? Do you admire beautiful historical constructions? Ignite is providing entrance coaching for all the aspiring architects.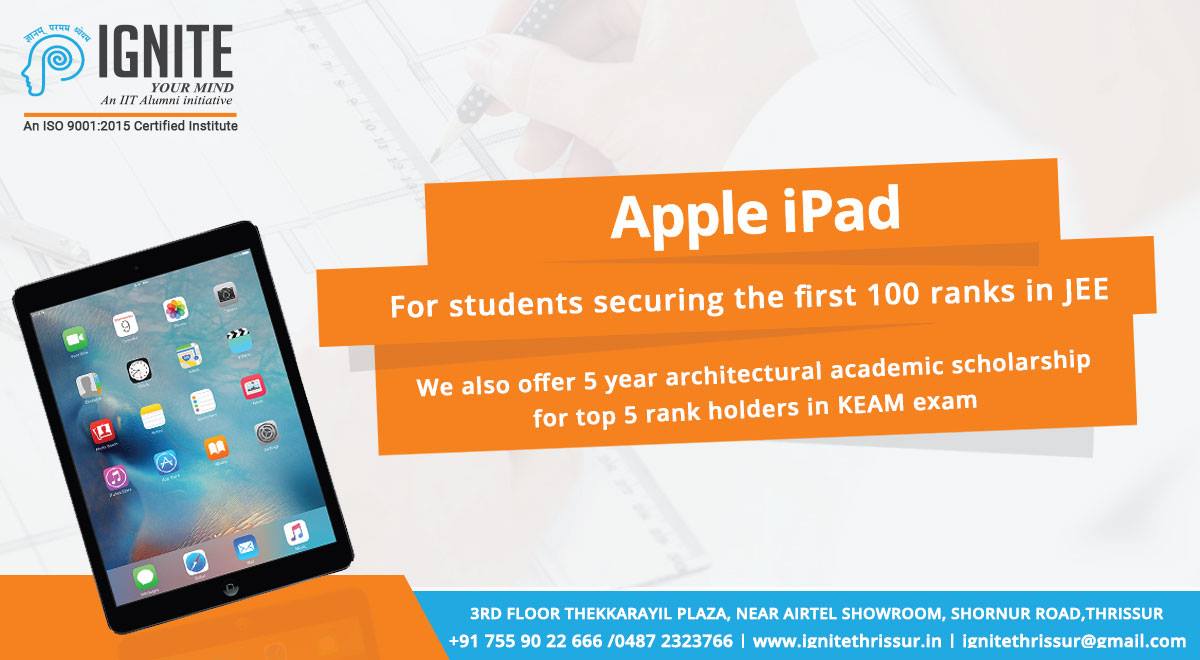 We have B.Arch entrance coaching for :
1.KEAM (Kerala Engineering Architecture Medical) Exam
2.NATA (National Aptitude Test in Architecture) Exam
3.JEE Arch (Joint Entrance Examination) Main Paper 2
This time we are presenting before you with a combo course for KEAM and NATA coaching
Know the syllabus of KEAM and NATA
| KEAM | NATA |
| --- | --- |
| Mathematics | Mathematics |
| Physics | General Aptitude |
| Chemistry | Drawing |
The syllabus for both exams seems to be different. Then how could a combo course help you with?
Combo course is meant for those who wish for attending both NATA and KEAM exam.
Some of you may have doubts with your career option or you may have an idea for attending all the entrance exams to reduce the risk of not getting scores for qualifying the exam.
Then, this combo course will be helpful for you. You can start studying for the entrance exam in different disciplines.
Want to know more about the exams?
NATA

:

NATA exam is conducted by the Council of Architecture(CoA), which is constituted by our government. Any person who wants to carry out their profession as an architect have to register under this council. Nata exam is considered to be a part of a single window system for facilitating admission to B.Arch.

The test is conducted in two parts. Part A includes multiple choice questions and Part B is drawing.

PART A
Mathematics :

Algebra, logarithms, matrices, trigonometry, 3-Dimensional co-ordinate geometry, theory of calculus,  and combination, statistics and probability
General Aptitude :

Mathematical reasoning, sets and relations, general awareness of architects, objects, texture related to architecture etc.
PART B
Drawing : Knowledge in scale and proportion, color textures, the ability to structure objects in mind, 2D and 3D composition, sketching of landscape, common objects in day to day life, etc
KEAM

:

KEAM is conducted by the Office of the Commissioner of Entrance Exams. It is an entrance examination conducted for admission to different professional degree courses in Kerala including Engineering, Architecture and Medical.

KEAM exam comprises 2 parts, Paper 1 comprising Physics and Chemistry and Paper 2 comprising Mathematics.
Physics :

Measurement, motion in 1D, 2D and 3D, laws of motion, work, energy and power, gravitation, mechanics of solids and fluids, heat and thermodynamics, oscillations, waves, electrostatics, current electricity, electromagnetic induction, waves, optics, atomic nucleus, solids and semiconductor devices, principles of communications.
Chemistry :

Basic concepts and atomic structure, bonding and molecular structure, states of matter, periodic properties of elements and hydrogen, block elements and principles of metallurgy, block elements, thermodynamics, chemical equilibrium, chemical kinetics, surface chemistry, organometallics, organic compounds, organic reactions, polymers and biomolecules, environmental chemistry
Mathematics :

Algebra, trigonometry, geometry, statistics, and calculus.
You can see that the syllabus for mathematics discipline is the same and if you are joining for our combo what we render is, our expert faculties will give you additional classes for physics and chemistry along with NATA coaching.
This combo course can be also beneficial for higher secondary students in availing them with professional coaching for physics and chemistry that can help them for their board exam.
You are heading over to your exam dates, don't wait further!
Choose the right decision and let your career grow with your decision.
If you are interested feel free to contact us for more details.

<>NATA Coaching
Juniour engineer central government job coaching Centres in Thrissur
IGNITE
Best coaching centre for Kerala PSC
NATA Coaching
best coaching for nata
best ssc coaching in kerala
BEST COACHING FOR NATA BEST COACHING FOR NATA
b arch colleges
how to become an rchitect
---