GEAR UP WITH THE BEST COACHING FOR NATA AND JEE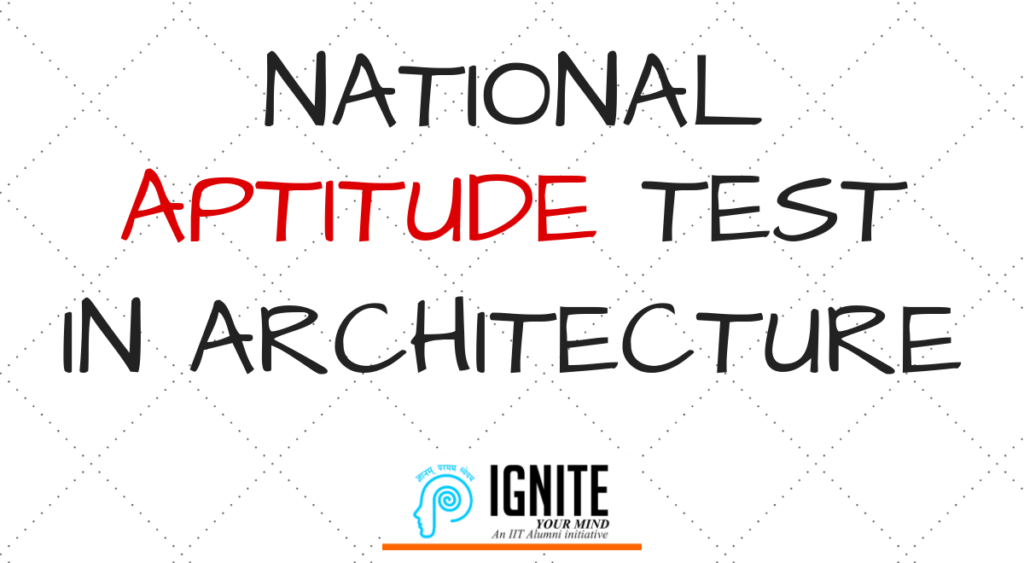 It's time to pack away your gaming console and quit from all your social media. Get into your exam mode and kick start your preparations for your dream career. To sincerely help you with this drastic transition, IGNITE, a pioneer engineering entrance coaching centres in Thrissur is here with you. A huge amount of students in India is pursuing an engineering degree.
<>Top Nata Coaching center Thrissur
To get admitted into an engineering college you have to appear for an entrance test. Entrance tests are basically conducted for selecting candidates who are deserving the right merit. By successfully qualifying the entrance exam you can get admission to engineering colleges. IGNITE, one among the best B arch coaching centers in Thrissur provides crash coaching for NATA and JEE.
Keeping in view the job opportunities and the higher education prospects, it is very important to choose the right stream and premier institutes in providing the academics. There are more than enough colleges in India which are providing various higher studies opportunities, so there will be no difficulty in getting admission in any one of the alternatives.
But the important thing is, we should get admission in a college which can give us a high demanding profile. It completely depends upon your choice of stream and your potential in pursuing the same. We have curated the top two among the main entrance exams conducted to get admission in top colleges in India.
1. Joint Entrance Exam MAIN – It is a competitive exam conducted by National Testing Agency, which was formerly known as All India Engineering Entrance Examination (AIEEE). The test is conducted twice an year.
JEE MAIN consists of two papers: Paper 1 for B.E./B.Tech degree and Paper 2 for BArch degree. IGNITE provides you with the best coaching in the town for the engineering entrance. Get trained with the best entrance coaching centres in Thrissur district.
JEE P2 EXAM – JEE Main Paper 2 for B.Arch courses will be held as both computer-based with subjects mathematics and aptitude and pen and paper-based test. The next exam should be held on April. Exam will be held in two shifts from 9:30 AM to 12:30 PM (forenoon shift) and from 2:30 PM to 5:30 PM (afternoonshift).
Eligibility
Candidates who are appearing the examination for the first time and those who have already appeared for the the examination are eligible. Candidates should have studied five subjects in their qualifying examination including Physics, Chemistry and Mathematics as mandatory subjects. The qualification exam would be higher secondary education. Candidates who holds a valid diploma is also eligible.
<>Best coaching centre for Kerala technical PSC
<>Juniour engineer central government job coaching Centres in Thri
<>Kerala Psc mechanical Engineering Coaching Centres in Thrissur
<>ssc je civil coaching in thrissur
<>Top Nata Coaching center Thrissur
Syllabus
This National Testing Agency conducted exam do have much complexed pattern of syllabus than NATA exam. Candidates must concentrate on these high scoring topics while preparing for the JEE exam.
Mathematics: Sets, relations and functions ,complex numbers, quadratic equations, matrices and determinants, mathematical induction, sequences and series, permutations and combinations, limits, continuity and differentiability, applications of binomial theorem, integral calculus, differential equation, vector algebra, trigonometry, coordinate geometry, three dimensional geometry, probability, statistics, and mathematical reasoning.
Aptitude test: Awareness of places, persons, buildings and materials, texture and objects related to architecture and building environment, visualising 3D objects from 2D drawings, visualising different sides of 3D objects, mental ability (Visual, Numerical and Verbal), analytical reasoning, Three dimensional – perception and appreciation of scale and proportion of objects, colour texture, building forms and elements, contrast and harmony.
Drawing test: Drawing and designing of geometrical or abstract shapes and patterns in pencil, transformation of forms both 2D and 3D union, elevations and 3D views of objects rotation, development of surfaces and volumes, generation of plan, creating 2D and 3D compositions using given shapes and forms, sketching of activities from memory of urban scenes (public space, festivals, market, street scenes, recreational spaces monuments, etc.), landscape (gardens, trees, river fronts, jungles, plants etc.) and rural life.
2. National Aptitude Test in Architecture – It is conducted by the apex body of Council of Architecture known as National Institute of Advanced Studies in Architecture. It is a nation wide examination conducted for the selection process of candidates for undergraduate degree in Architecture. Training from experts can make you achieve your dream successfully. At IGNITE each student will be given individual attention.
Eligibility
The applicable candidate should successfully complete their higher secondary education with a score of 50% in Physics, Chemistry and mathematics each. And should have also secured an aggregate mark of 50% in higher secondary education from an established board.
Syllabus
1. Mathematics: Mathematics test section will be composed of all the mathematics terminology problems in order to analyse your efficiency in the subject in deriving solution. Questions may be derived from algebra, logarithms, complex numbers, quadratic equations, matrices, etc.
2. General Aptitude: General Aptitude exam will asks around the general architecture regarded questions such as objects, textures related to architecture & built environment. Proper interpretation of represented pictorial compositions, conceptualising and visualizing three-dimensional objects from two-dimensional drawing, etc.
3. Drawing Test: Ability to draw is a vital part for an architecture and for the quite same reason, NATA regularly conducts drawing test for the candidates. Questions will asks around the basic technical part of architectural drawing and dimensions in regards to understanding scale and proportion of objects used or given, geometric
composition of the object, shape, building forms and elements, aesthetics, colour texture, harmony and contrast, etc.
WHY IGNITE?
IGNITE has become a pioneer institution in delivering the best classes for architecture exam in Thrissur and provides their students with the latest updated modules. Quality in education is the prime moto of IGNITE. Every IGNITians have a successful stories to narrate. IGNITE was an initiative by an alumni of IITians. IGNITE is a multidisciplinary institution providing coaching for many different disciplines. Our classes includes :
NATA and JEE coaching – We provide our students an ideal result oriented training for NATA by professionals in the stream of architecture with ample facilities, updated coaching methods and comprehensive materials are furnished with due care. Get along the ideal student coaching for nata in Thrissur.
B.Tech Tuition – The experienced trainers at Ignite not focus on a mere training but they make every student to be passionate in their welcomed career. Students are given training in both theory as well as real time practical sessions. We are considered to be the best institution for B.tech in Thrissur. Higher Secondary Tuition – Every student must be trained with a pool of knowledge at their early stage of academics to let them bright up in the future.
Here, at Ignite, we creates a stronger base for each student and develop their potentials with keen observation.
LET coaching – Experience and grow with our professional and skilled LET classes by our technical trainers. Ignite develops your academic skills and career with updated syllabus and ideal study materials.
Diploma Tuition – Get updated with our specialised classes and secure high marks in every exams you attempt with the right coaching. Committed and dedicated faculties to help in your studies, as in the style you need it for the Diploma Tuition In Thrissur.
M.Tech Tuition – Ignite is the most trustful and fruitful place for your M.Tech hardships, remove all of them with expert training. Our professional and expert faculties will aid you generate an ideal bond with those disciplines and the course.
---