IIA Awards: The Ultimate Award for an Architect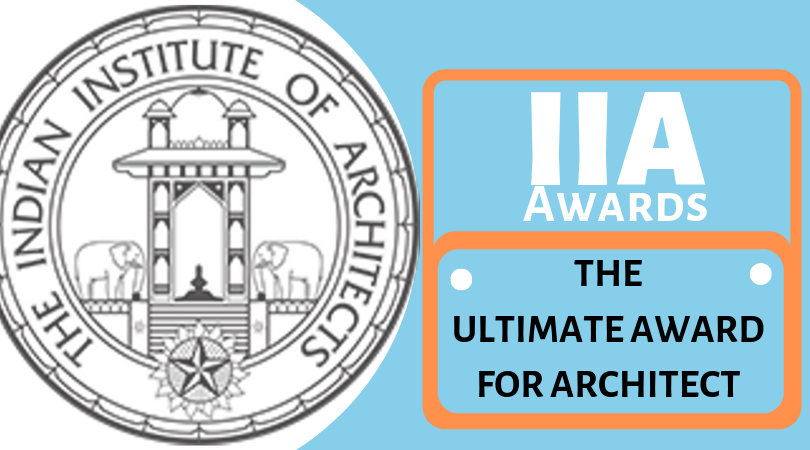 Architecture is one of the most demanding and popular fields for a career. It involves the creation of unique designs for commercial buildings, residential homes and other types of structures. To become a highly successful architect you need to have a creative mind, observation skills and the ability to visualize.
We know that awards are given to people for the contributions that they have made in their respective fields. Even the architecture profession has such a feature and Ignite is here to congratulate the winners of the  IIA Awards 2018.
What is the IIA?
Short for Indian Institute of Architects, IIA is the national body of Architects in India whose main function is to organize and unite the Architects of India in order to promote aesthetic, scientific and practical efficiency of the architecture profession. 
Every year, the IIA conducts an award ceremony titled IIA Awards where different architectural design works of architects from all over India are considered and among them, the best one is chosen for each category and given the award.
This is actually a proud moment for every architect, why?
The IIA Award is the highest recognition achieved by an architect.

Awards are given based on the quality of the works.

They are chosen and judged by an all architects panel.
The latest iteration, IIA Awards 2018 was conducted at two places.
The first level jury of shortlisting the entries was conducted in Mumbai.

The final jury was conducted at Kovalam on October 3rd & 4th 2019. 

84 out of 519 entries were shortlisted for the final jury.
The Winners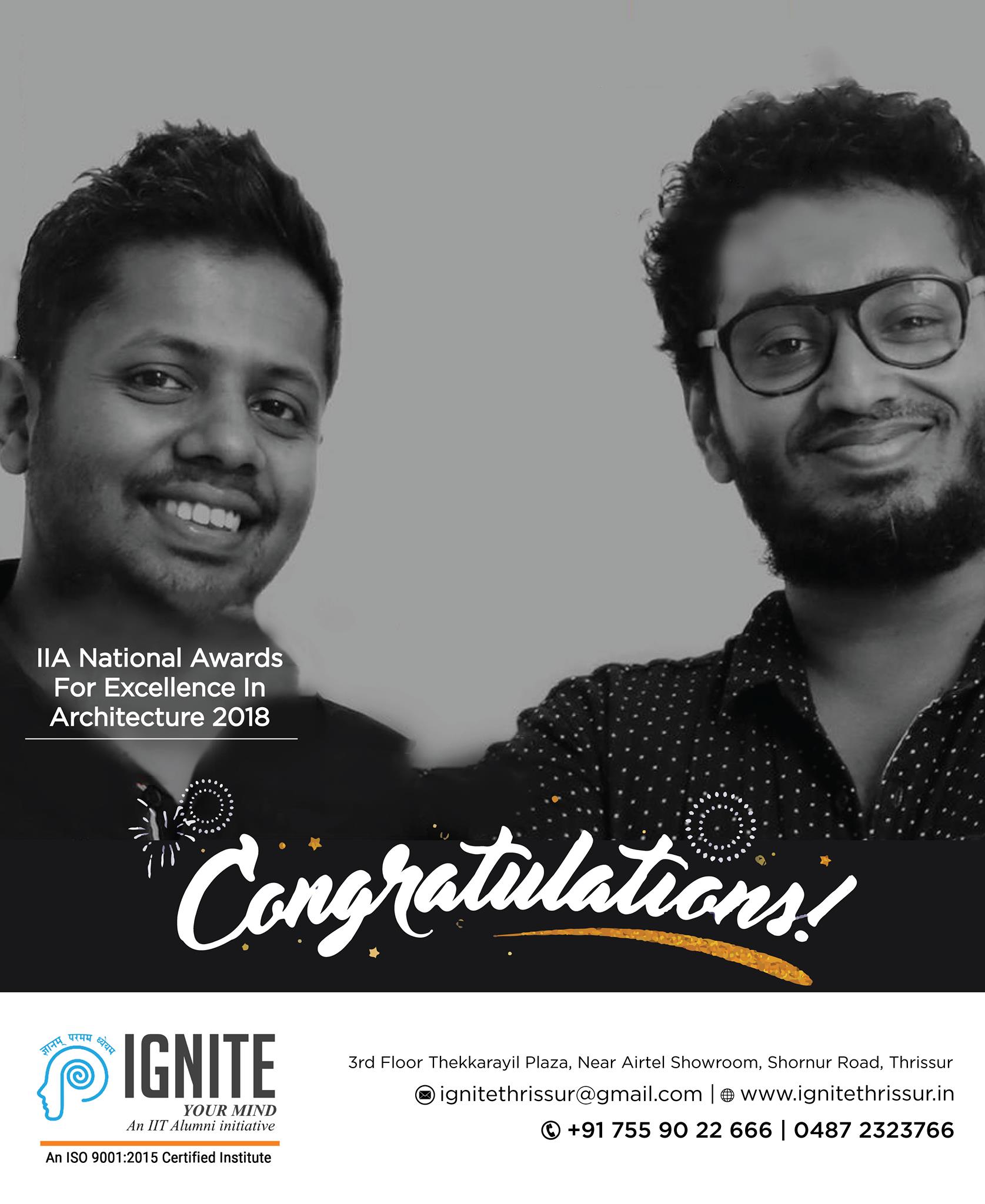 This time, there were many architects who were given the awards. Among the winners, three architects were from Kerala. Here we congratulate Ar. Madhushitha C.A & Ar. Lijo John Mathew for winning the awards at IIA Awards 2018.
Won the award for the best work in 'Unbuilt Category'. 

The work done by them was the '1868 House'.

Both are architects at Cochin Creative Collective, a well-known architecture firm in Kochi.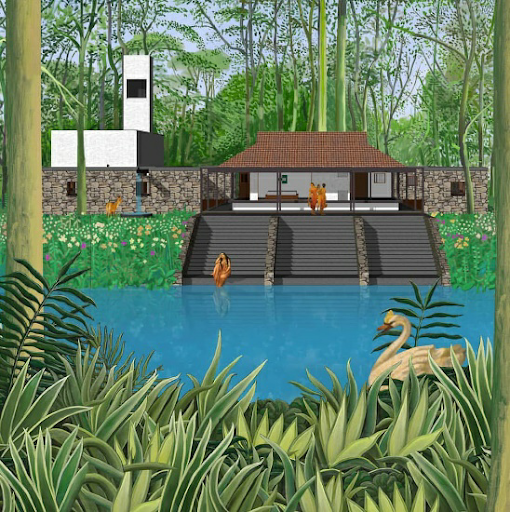 The Award-winning work: 1868 House
Project details
The project 1868 House is an award-winning project designed by architects Madhushitha C.A & Lijo John Mathew. The project is a conceptual design of the traditional Nalukettu. What made this project award-winning are:
It is a conservation project of a 150-year old riverside dwelling in Kerala.

Bridges a gap between the traditional and contemporary elements of housing.

Described as gentle, modest, clear and free of jargon.
To know more about the project in detail, you can refer right here.
Become a member
If you want to create aesthetic architecture designs and showcase it in front of professional architects and designers, then you can do that by becoming an associate member of the IIA. For that, you need to pass a set of exams conducted by the institution. 
Why should you become a member?
Consists of more than 20,000 members.

IIA is represented on various national and international committees that are connected with architecture, art, and the building industry.

Allied with the International Union of Architects (UIA), Commonwealth Association of Architects (CAA) and the South Asian Association for Regional Cooperation of Architects (SAARCH).
Providing guidance
Getting an award as prestigious as the IIA Award definitely creates inspiration for many of us who loves architecture and want to create our own mark in this ever-expanding field. If you want to begin a career in architecture or anything related to architecture, then the first thing you need is the right coaching.
Ignite is considered one of the best institutes in Thrissur for providing coaching. There are reasons for that.
We provide the best

NATA coaching

for architecture.

Under the guidance of the IIA Award winners, our students shape their careers.

Professionally trained and experienced faculties.

Managed by IIT Alumni.
If you have the creativity and the will to create something unique and wonderful, then we offer you a platform where you can put these items to good use and build the required skills to become a well known & successful architect.
Maybe one day you could secure an award like Ar. Madhushitha C.A & Ar. Lijo John Mathew for an appropriate category at the IIA Awards. Never stop learning and experimenting with things. Let this be an inspiration for your successful future.
---