Getting a Government Job is Easy with Ignite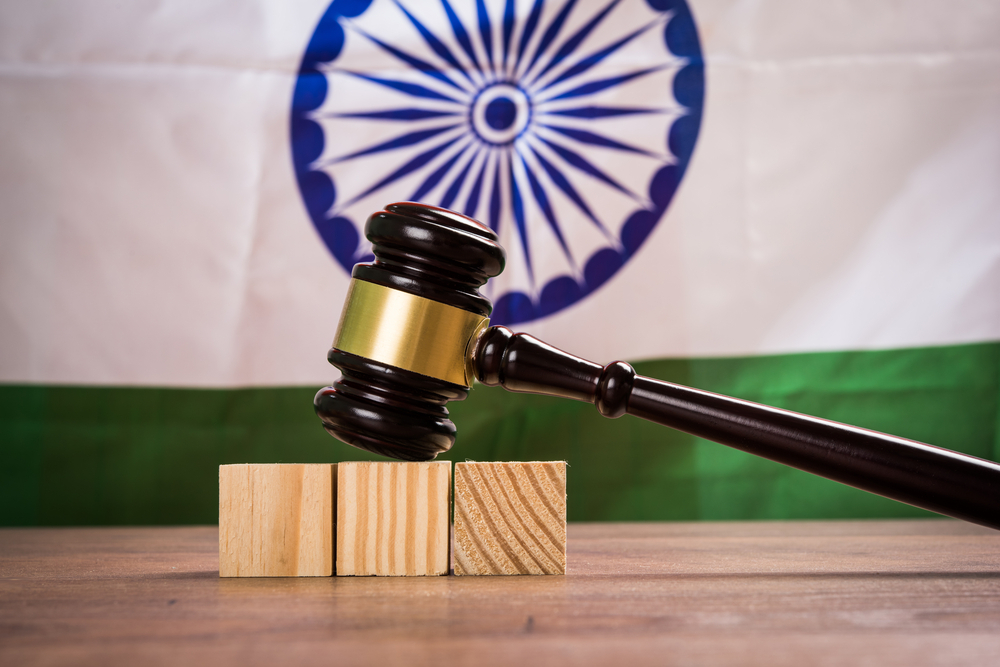 We all need a stable job and it is a privilege if we could get into a Govt. job. Mainly because of the job security and post-retirement benefits. When opportunity knocks your door, it is important to grab it rather than letting it go.
We are repeatedly taught and enough heard that getting into government service is far beyond reach. Especially for ordinary candidates and the entire process is unlike a walk in the park. Yes, maybe true to an extent! but definitely not an impossible one for anyone. To succeed on that level you primarily need the ultimate dedication. That should be followed by hard work, skill, patience and proper guidance. Most of us will be able to handle the above factors by own except guidance. For guidance, you need a coach who has immense experience in guiding candidates to crack the exam. And what if a team of experienced coaches trains you to take-up the challenge, interesting isn't?.
Yes, that is what you can expect from IGNITE Technical Training Center.
If you are into government exams, then there are some upcoming exams that you should
definitely know about. Want to know more about it? Keep reading below.
The Exams
Alright, the first upcoming exam is the Assistant Engineer exam which is scheduled to be conducted by the Kerala PSC in the month of February 2020. There are two exams for the Assistant Engineer post. However, both posts fall under two categories which are PWD & Irrigation department.
Job Title: Assistant Engineer (Civil)
Exam Code: 232/2018
Exam Date: 06.02.2020
Department: Public Works
Method of Appointment: Direct Recruitment
Job Title: Assistant Engineer (Civil)
Exam Code: 083/2019
Exam Date: 26.02.2020
Department: Irrigation
Method of Appointment: Direct Recruitment
The second upcoming exam is for Tracer/Overseer Grade III post that falls under the Kerala Water Authority department (KWA). LET exam in the month of april/may and SSC JE is also an upcoming examination. However, unlike the assistant engineer post, the dates for this one are not declared.
Starting the preparation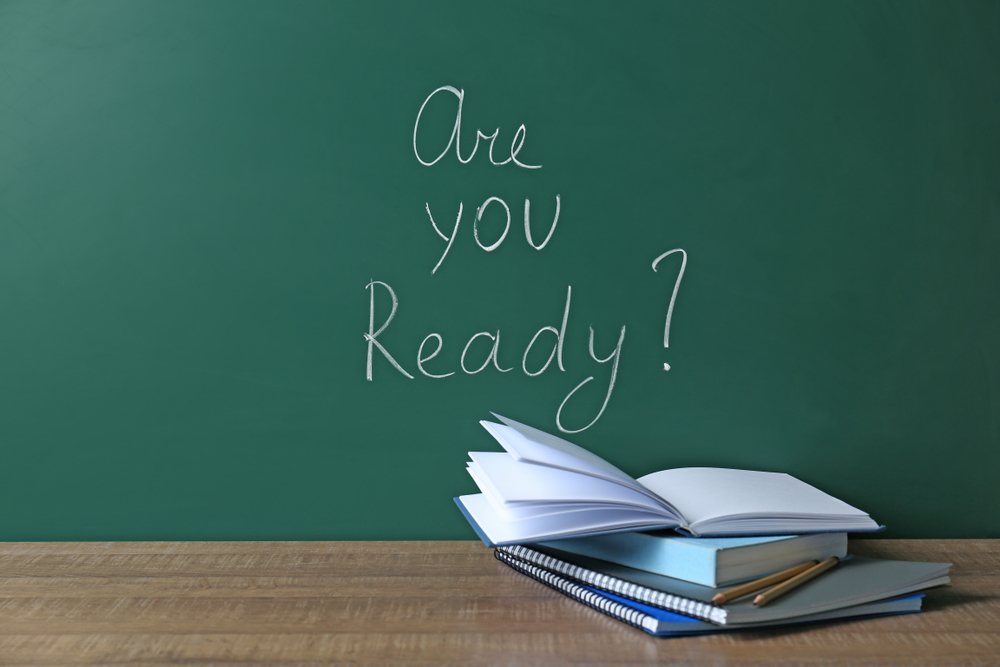 The job posts seem tempting, right?
Well, with the right preparation that includes getting coaching from the best institute, you can clear the exam on the first attempt itself. But choosing the right place is always a hurdle considering the availability of many so-called coaching centres. However, Ignite is a place that is totally different from others. It is considered one of the best institutes in Thrissur.
The Coaching
We like to consider ourselves as a good technical coaching centre that helps aspiring students to achieve their dream of obtaining a government job or enrolling at any reputed institutions for higher studies. One of the most common coaching trends seen is virtual coaching in which recorded videos of coaching classes are created and distributed via pen drives or the students are given access to it for watching it online.
Even though the benefit of accessibility is claimed in virtual coaching, it doesn't even come close to the benefits provided by the traditional way of teaching students. We always believe that the best classes result through the interaction between the student and the teacher.
This is why we provide a coaching class session where there is a physical presence of the teacher. This is something that most virtual classes fail to deliver.And this will help in clearing the doubts and this is the most effective method of learning.
How we benefit you
The advantages of getting coaching through the traditional coaching method benefit you in many ways, more particularly if it is from Ignite. We want our students to learn, update their skills and reach new heights faster. Our coaching ensures you the best career growth. This, in turn, results in increasing the chances to get better job opportunities.
The students who received coaching for the Industrial Extension Officer (IEO) here has been successfully placed and all them were satisfied by our methods. Our main achievement was that we were able to provide effective coaching for all the subjects included in the IEO syllabus for the students. This is not a minor feat to achieve, but we did it.
What we provide here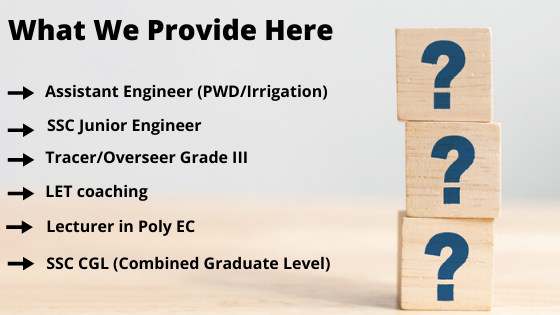 We provide coaching for different subject streams such as NATA coaching, JEE coaching, etc for architecture & NID, NIFT coaching for design, PSC coaching & more. We also provide individual tuition for Btech, Bsc/Bcom & Higher secondary.
As part of our technical course coaching, we provide coaching for the following:
Assistant Engineer (PWD/Irrigation)

SSC Junior Engineer

Tracer/Overseer Grade III

LET coaching

Lecturer in Poly EC

SSC CGL (Combined Graduate Level)
If getting a government job is your topmost priority, then Ignite offers a path to your success.
Why choose Ignite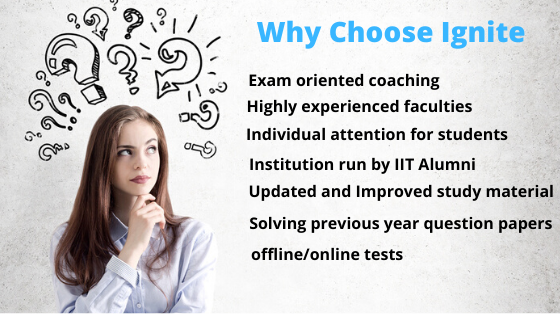 There are many reasons to choose us. What you get at Ignite is an improved coaching class session that you have been familiar with ever since you started studying at schools. This creates a positive environment that facilitates effective interaction with the teachers. Apart from that some of the other advantages that make us different from others is:
Exam oriented coaching

Highly experienced faculties

Individual attention for students

Institution run by IIT Alumni

Updated and Improved study material

Solving previous year question papers

offline/online tests
Don't forget the dates
If you would like to know more, then attend our coaching classes on the following dates. Our first batch classes for the technical courses start on 08/12/2019, Sunday. The next batch classes start on 15/12/2019, Sunday. To shape up your career we have begun preparing from our side. The question is, are you ready?
If you are, then enrol at Ignite without hesitation. Also, be aware that only limited seats (30-40 seats) are available and individual coaching classes are also available, therefore, secure your seat right now by dropping us a call. You can check out our website for more details, updates and events.
---