An Insight into the course of IGNITE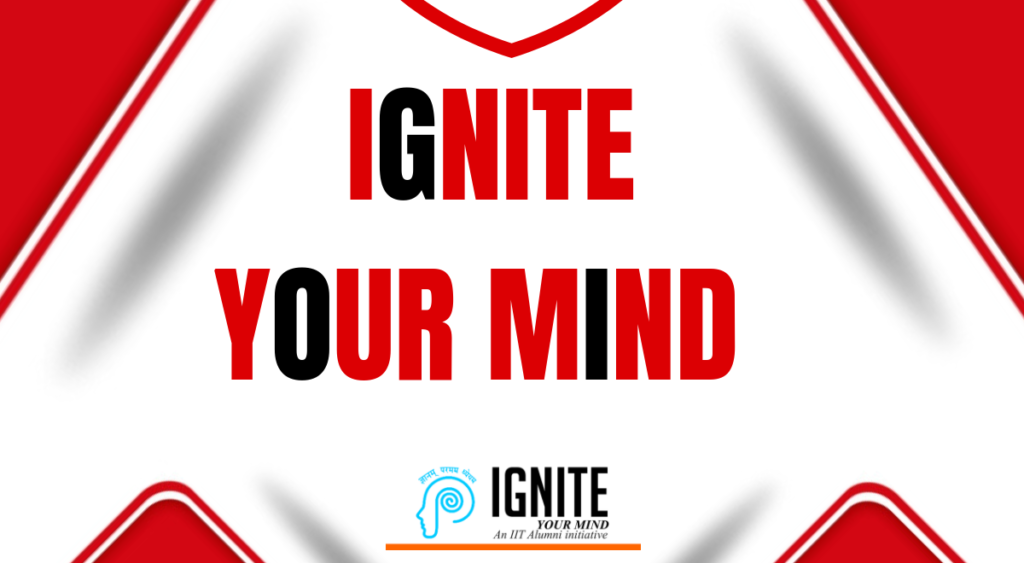 Ignite is one of the top institutions in kerala that provides the students who aspire to go for various higher education courses. The training for students in different subjects are given by well trained and exceptionally qualified faculties. Institute already gained the name Best Institution for Btech in thrissur.
<>Best Institution for Btech in thrissur
There are many courses in Ignite which focuses on bringing out the aptitude of students in Architecture to the state level PSC exams. Some of popular courses provided by IGNITE are:
National aptitude test in architecture is the national level examination conducted by national institute of advanced studies and this test makes the candidate eligible to take up undergraduate courses in architecture. This exam is a tough one and unless you get a good professional help NATA is a tough nut to crack.
IGNITE is the best B.Arch coaching centre in Kerala for getting a extensive coaching for NATA. There are two stages of this exam one is then drawing test and the other is the aesthetic sensitivity test. Interactive and productive training is given by the NATA Coaching in Kerala.
The aspiring candidates get best coaching in NATA from well trained faculties. IGNITE is one of the top notch National Aptitude Test in Architecture Centre in Thrissur as well.
Another course for which vast and thorough training is given is for students who are planning to do B.Tech. IGNITE provides regular and online teaching to students who are pursuing the course. Training for the B.tech is given by a group of well qualified professional faculties. Over the years it has become the institution that gives most sort after b.tech coaching in thrissur.
Tuitions for State and CBSE higher secondary
The most important exam of a child's life is State level or CBSE  level higher secondary i.e 12th examination. He/ she is given thorough coaching to cover the entire syllabus of the subjects. Maths , physics ,chemistry biology and computer science are some of the subjects for which high end training through tuition classes. It also provides classes for +1 students along with the + 2 students.
Technical SSC and PSC coaching
Another important subject that is given focus by IGNITE is the technical SSC and PSC coaching for engineer students. They also give opportunity to aspiring students who are planning to take up KPSC exam. Candidates are provided with model exams and special training for each exam level. IGNITE provides excellent and well  trained faculties for giving the students coaching in SSC and PSC.
It is considered as one of the best ssc coaching centres in thrissur. Along with the SSC and PSC coaching this popular institution is also one of the SSC JE ME Entrance Coaching Centres in Thrissur.
LET or lateral entry test is basically taken by the diploma holders to get through which the candidate can acquire degree in engineering. Once the candidate completes his/her diploma the is considered to be equivalent to that of completing his/her first year in B.tech. Not only that the test also enables the candidate to get seats in top engineering colleges. With highly experienced and skilled technical and non technical delivering the finest teaching IGNITE showcases its quality of education over the years.
If you are in search  for a tuition centre to avail the best diploma tuitions you are at the right place. IGNITE provides extensive training to the students who aspire to be a diploma holder. Provides the students thorough knowledge in theoretical and practical aspect of all the necessary subjects.
Apart from tuitions for other courses there is training given to the students in subjects like Bsc and B com. Student who have immense interest in accountancy and Bsc. IGNITE motivates its students and helps them gain interest and focus towards the subject. Subjects in this course for which they provide tuition for are special Maths, Computer Science, management, statistics and electronics etc.
Other than tuitions in Bsc and other graduate courses there are tuition facilities for Msc  and Mtech students get coaching for their subjects. IGNITE provides its students with interactive learning experience and help them grasp the subject without difficulty. The classes are coordinated by the IITians and they have the par excellent faculty.
Industrial extension officer training
Industrial extension officer is someone who works for promoting the MSME's. IGNITE is the most preferred institution for Industrial extension officer coaching. All that the candidate should do to become eligible for availing the best industrial extension officer coaching from this prestigious institution. It is one of the best coaching centre for industrial extension office training in Thrissur.
JEE or Joint entrance test is an exam taken by B.tech/BE students to get qualified for admissions in NIT's and IIT's. There are two parts to this exam first is for BE/B tech students and the second for BArch. IGNITE  provides JEE coaching for BArch students which is paper 2. Extensive coaching is given to aspiring students. It is known for providing the undergraduate Architecture students with the best JEE Arch entrance coaching in Thrissur.
Why choose IGNITE over others?
Many people have this doubt as to why choose the best among the others . because we all know that when you choose the best you will achieve the best for future. Similarly when we search for the best coaching center which gives good training to its students and it has quality education as its prime motto. Without a doubt you can get yourself a seat at IGNITE.
Now the question is why IGNITE? Why not others? Well to begin with it is the most sort after institutions in Kerala which provides excellent training to all of its aspiring students. Another most important reason why IGNITE is best is its motto quality of education. Every institution has its set procedure. Here are the procedures of the institution which makes their belief of quality education a reality. They are:
Regular model exams for the candidates who are aspiring to become PSC holder. IGNITE makes its students overcome their fears of the examination by providing them model exams based on the topics they have learned. This way the fear of facing the real exam is completely eliminated. Because more practice exams will make the student confident enough to face the final examination.
Special training for each levels of the examination
For each level IGNITE conducts exams to analyze the candidate's performance. This way best Institute for NATA coaching in thrissur ensures that the each level is cleared by all its students.
Question papers for reference
Every candidate is provided with bulk reference question papers. This helps the students crack the final exam without any hurdle. Especially previous years question paper will help the candidate analyze the model of the final question paper.
The facilities provided by IGNITE are professionally well trained and well versed in their respective subjects. This makes the students more passionate about learning the subjects. The faculties are not just masters in their field but also they are devoted towards their job of giving the light of education to the deserving.
IGNITE helps its students to prepare in advance for the exams by providing its students with necessary exam tips. This way the students will get an idea as to how to prepare for the exams.
Individual and batch training
IGNITE gives importance to learning for all. They provide the students with individual or batch training as per the students preference. If any student
requires special attention in any subject then they are given individual coaching. This way all the candidates are prepared for the final exam.
The most sort after institution IGNITE offers its candidates with constant support to the students. Whether it is providing necessary materials or with extra classes there is persistent backing  to all the aspiring students. This way they can learn and achieve faster.
Individual attention given to all the students by the. IGNITE ensures that no student is left out from extra care regarding their coaching, difficulty of a subject etc.
Online mock test is given to students to make the students learning better. Students can take this test instead of the usual reading and answering the questions. Mock tests are available for almost all the competitive exams.
Hence, these are some of the procedures of the Top Nata Coaching center kerala wherein many aspiring students are benefited from the extensive coaching given in subjects they want with par-excellence and with well trained faculties. So all the aspiring students who want to excel in future can choose IGNITE. It also provides the students with JEE Arch entrance coaching at Thrissur for students who are interested in writing the JEE for architecture entrance exam.

---